Electric Can Opener
Over 80K good reviews. Saves time & energy.
One-Touch
Hands Free
Minimal
Food Contact

Leaves
Smooth Edges

Buy Now Save More : Your Combo, Your Choice
Buy Now Save More :
Your Combo, Your Choice
Thoughtful Gifting Idea Under $60
For Your Loved Ones
Youthful Zen & Zest
Family & Mentors Tribute
Executive Elegance Combo
Designed To Easily Open Bottle Tops And Screw Caps, Break The Vacuum Seals On Jars. Opening Things Is Enjoyable! Together With Kitchen Mama, Get This Little Parrot To Open Up A Variety.
Choose Your Color - PICK NOW
White
Metal Gray
Red
Teal
Blue
White
Metal Gray
Red
Teal
Blue
Designed to easily open bottle tops and screw caps, break the vacuum seals on jars. Opening things is enjoyable! Together with Kitchen Mama, get this little parrot to open up a variety.
Choose Your Color - PICK NOW
Your Day-to-day Kitchen Gadgets
Silicone Jar & Can Spatulas
Silicone Scraping Spatula
Silicone Basting Pastry Brush (A Set of 2)
Follow Our Instagram
Follow along with @kitchenmamaus on Instagram and tag #iCANwithkitchenmama to be featured!
Our Lovely Customers
See how they react to Kitchen Mama's innovations.
See More >>
A totally different animal
The designers of this ingenious device came up with a totally different approach: the blade cuts the outside of the can rim cleanly (no sharp edges or fragments) every time. We love it. We highly recommend it.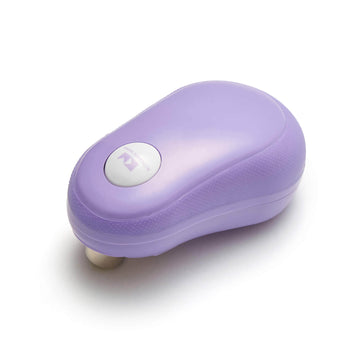 AWESOME, AWESOME, I LOVE IT.
I can't tell you how happy I am to have this can opener. Since I bake a lot and sometimes open gallon can's, I need a can opener that I don't have to worry about not be able to fit under the other type electric can opener I had.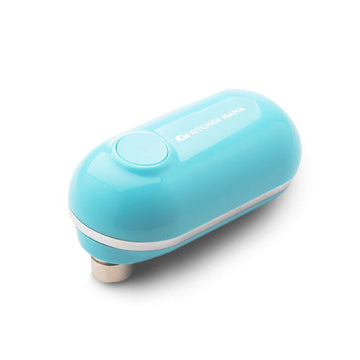 Works each and every time!
I purchased this for my brother who is a quadriplegic with little functioning hand use. He is thrilled with this. He was amazed with the smooth edges of the can and lid after opening it with the one touch can opener. He couldn't be happier which makes me very happy!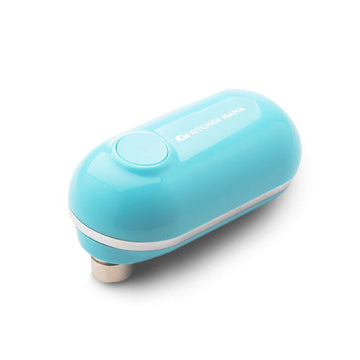 AMAZING. Holy cow. Buy it now. Be the popular, practical gift giver.
I'll never use a manual can opener again. I amazed the house with the Jedi automatic can opener/stopper. I have cans of all sizes and it always knows when to stop.... it was a palm-sized kitchen miracle.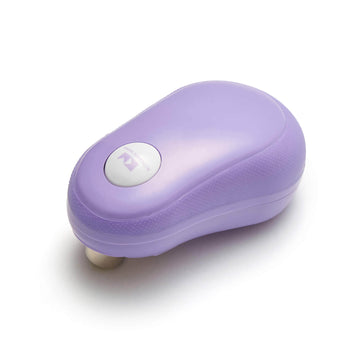 ABSOLUTELY THE BEST CAN OPENER I HAVE EVER USED‼️
This is the most brilliant little invention ever! Talk about effortless and tidy can opening…WOW‼️ I have arthritis in my hands and this saves me so much discomfort‼️ 👍 You can't go wrong-buy this one first!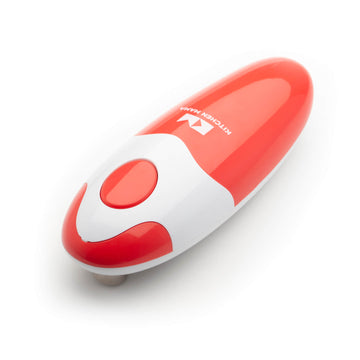 Best Invention Ever
Perfect for anyone who hates battling the standard can opener. Easy to use. Opens cans without the sharp ragged edges. Set on top, push the button, and viola! Best invention ever!